Trava - Preselling Lot Only
Premium project of Greenfield in Malitlit Santa Rosa Laguna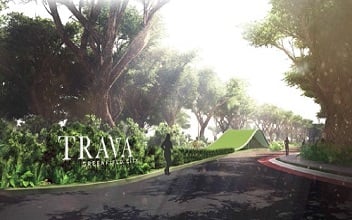 Project Type : Lot Only
Listing Type : Preselling
Developer Name : Greenfield
Units : Lot Only
Price: ₱ 16,500,000 & Up
Address : Greenfield City, Sta. Rosa, Laguna
Location : Santa Rosa , Laguna PH Trava Greenfield Trava Trava Greenfield Trava Santa Rosa
https://www.travastarosa.com
The Trava Sta. Rosa is a lot only package in Sta. Rosa, Laguna where you can build your own home away from the buzz and dust of the metropolis. When you are nicely settled in Greenfield City, The Trava allows you to maintain clean living in harmony with nature but still provide with the basic essentials of life. Unlike any other residential developments in Laguna, The Trava's development and the provided first-class amenities and facilities are a quick way to heal the Earth of the rapid effects of the worldwide climate change. Investing at this type of residential development (Trava) will enable you to maximize your potential to recoup your investment as soon as possible as people are now looking for a more sustainable real estate properties that do not damage the environment.

The Trava Sta. Rosa's has a bigger allocation of lot areas (ranging from 550 to 750sqm per lot) with lower prices compared to other upscale developments with similar magnitude. Your new home in Sta. Rosa is also one of the safest communities to rise in the city. There are various security measures Greenfield Development Corp. (GDC) introduced on this project to keep residents away from danger 24 hours a day.

The Trava is the third residential enclave to rise in Sta. Rosa's Greenfield City. This was to continue the legacy of land stewardship and real estate development that can be felt in all of GDC's development areas up to now. As of this moment, Greenfield led the way for the rise of Greenfield City in Sta. Rosa, Laguna, which is a 400-hectare mixed-use community development fashioned from a park-living concept that is home to various offices, residential developments, and lifestyle centers. You will be truly blessed in investing at The Trava Sta. Rosa!
Trava Greenfield For Sale Price List

| Unit Name | Project Name | Developer | Price (₱) | Location |
| --- | --- | --- | --- | --- |
| Lot Only | Trava | Greenfield | 16,500,000 | Santa Rosa, Laguna |